Heidelberger Druckmaschinen AG (
Heidelberg
) recently showcased its range of solutions for packaging printers at three events in Asia.
The kickoff came at the beginning of September in the Heidelberg plant in Shanghai with Packaging Day, which showcased the Smart Print Shop, followed by the subsequent Open House at Masterwork (MK) in Tianjin, where the current MK portfolio for finishing was presented.
Pack Print International took place Sept. 18-21 in Bangkok and featured the presentation of the new design of the Speedmaster CX 75 for the Asian market.
The Packaging Day in the Print Media Center in the Shanghai plant welcomed nearly 100 visitors from the Asian region.
The focus was on the variety of finishing options such as inline embossing and drip-off special-effect coating.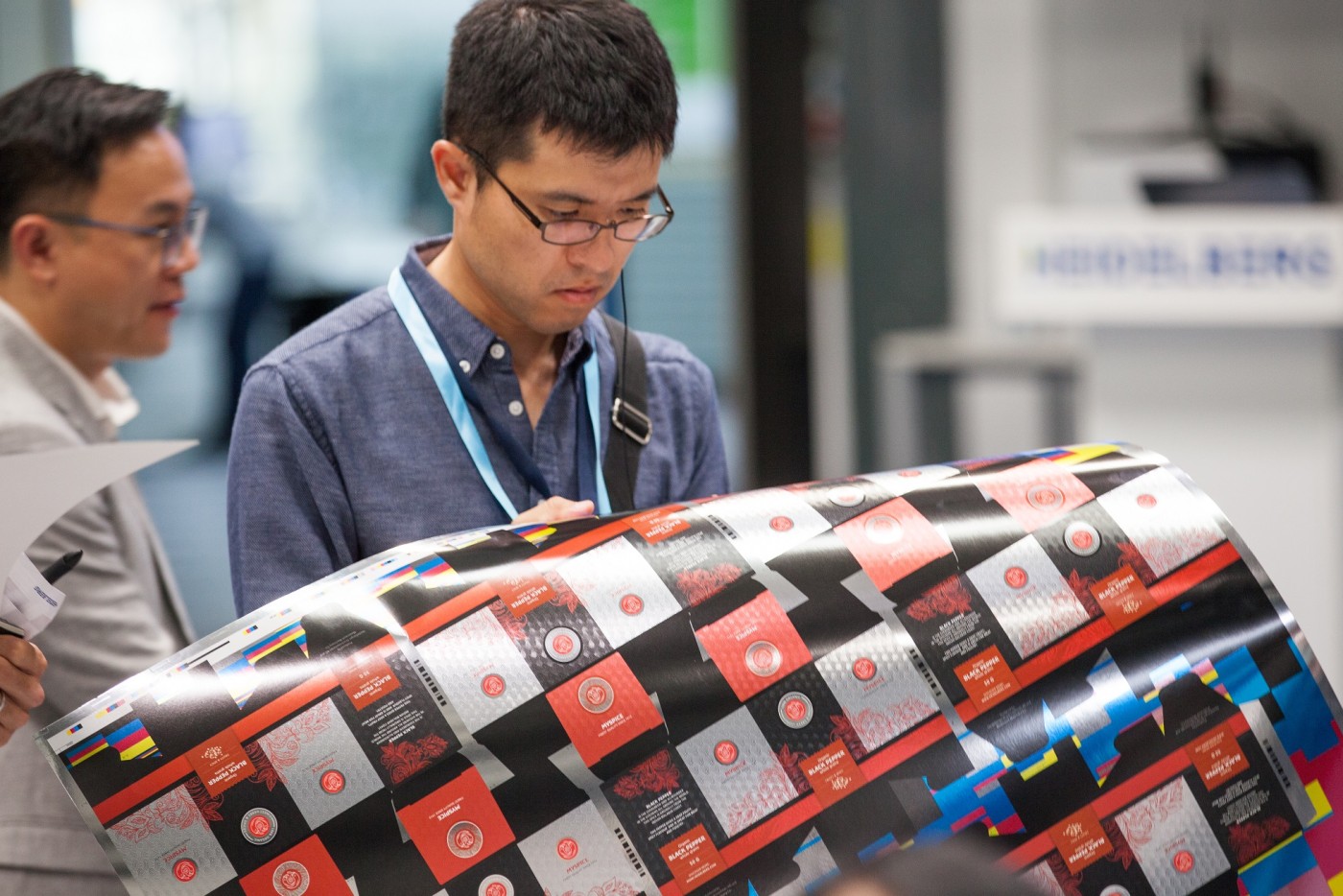 The interaction between digital and offset was demonstrated with a Versafire EV and the Speedmaster CX 75-5+L. Saphira consumables optimally tailored to the machines were used, such as the food-safe inks and coatings.
Several visitors to the Packaging Day, as well as other guests from around the world including France, Mexico and Russia, attended the MK Open House in Tianjin.
MK develops and produces machines, while Heidelberg handles sales and service. (Earlier this year, MK became an anchor shareholder in Heidelberg with a holding of 8.5%).
The Open House showcased the Promatrix 106 FC, which die-cuts and can apply hot foil, for the print embellishment sector. The Powermatrix 106 CSB, which die-cuts and embosses, is now also compatible with EU pallets. The Promatrix 145 CSB for bigger formats and high throughput is new. The Digimatrix 60 FC, the economical solution for short runs in the hot-foil embossing and die-cutting sector, was also shown for the first time.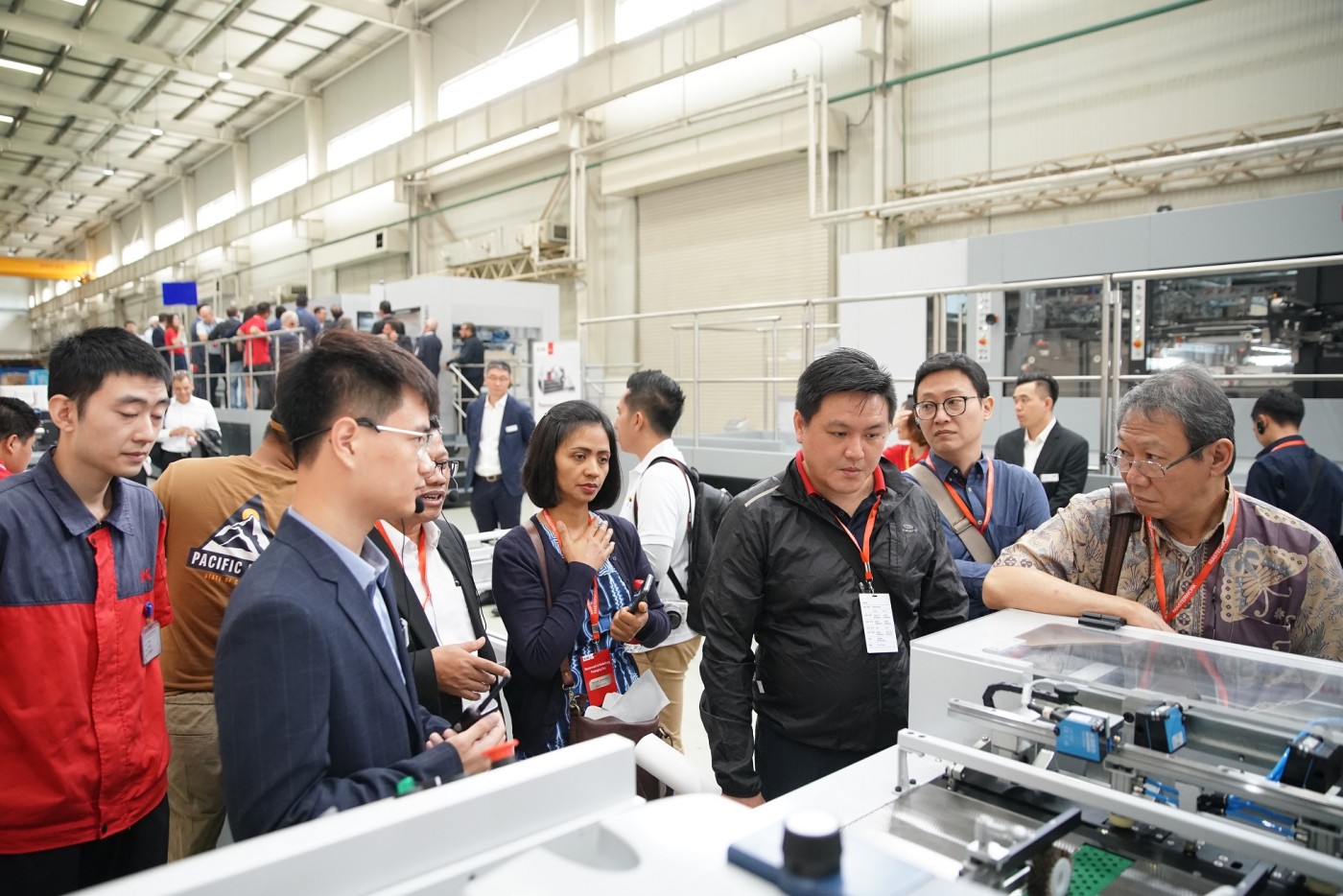 Since September, Heidelberg has been shipping the Speedmaster XL 75 and CX 75 with a modern and ergonomic design for greater user-friendliness.
Visitors to Pack Print International Bangkok got to witness the new design of the Speedmaster CX 75 for the first time.