Bluemedia, a large format printing company headquartered in Tempe, AZ focused on décor, fabrication and technology for venues and experiential activations, recently made the move to Durst digital printing equipment.
Bluemedia added a Durst large format printer, the Rho 312R, and textile printer, the Rhotex 325, to its 120,000-square-foot facility.
"We are continually pushing for higher standards in every area of the company," said Hayes Holzhauer, executive VP of operations at Bluemedia. "Uptime and reliability are more important than saving a few dollars on the capital equipment budget. We found Durst equipment to be a great fit for us with its high speed, quality, and reliability that supports our end result."
The Rhotex 325 is suited for dual purpose printing that combines direct-to-textile printing with dye-sublimation transfer printing technology. The Rhotex 325 provides printing speeds up to 4,130 sq.ft/hr. Depending on the application and fabric, this printing system can alternate between paper transfer and direct printing on polyester-based materials in no time, as well as additional features for 24/7 production.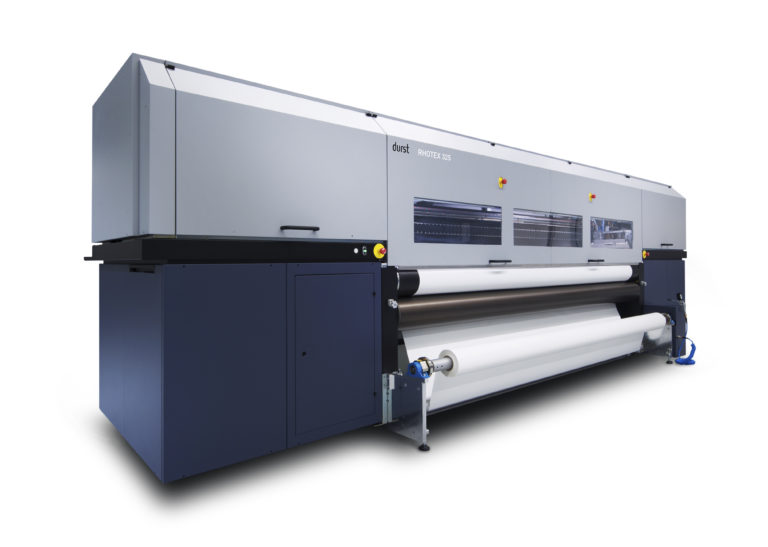 The Rho 312R provides printing speeds up to 3,250 sq.ft/hr.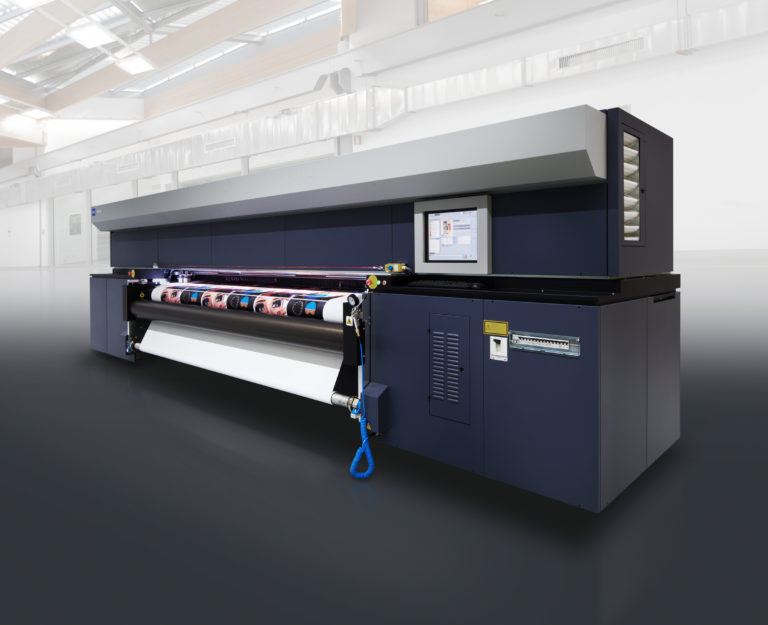 Productivity is further enhanced by the option of being able to print two 5.2 ft/1.6 m rolls of media at the same time with individual print queues.
"Both the Rhotex 325 and Rho 312R printed faster than previous machines we had used," said Holzhauer. "The addition of these printers has been a huge asset for Bluemedia as we've been able to produce better fabric backlit, meet quicker turnaround times, and complete larger jobs. Since the implementation of Durst technology, we have a lot less worry, higher quality and more efficiency. These machines are robust and well-engineered."
With just two people and a $30,000 founder investment, Bluemedia started in 1997 producing graphics for Arizona golf tournaments.
From there, with relationship-building and delivering quality printing top-of-mind, the business started to grow. A decade later, Bluemedia is a multimillion-dollar large format graphics company with 50 employees that has created products for multiple Super Bowls, Southwest Airlines and Walt Disney World just to name a few.