As we move into a world beyond the global pandemic, the inkjet industry is quickly adopting new ways to navigate the new normal.
Here are the key ink technologies and inkjet trends that will shape the industry through 2021.


Drop on Demand (DOD) Will Be The Fastest Growing Inkjet Technology in 2021
Printers with Drop on Demand (DOD) inkjet technology are expected to emerge as the fastest-growing segment in 2021.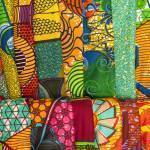 DOD inkjet printers are used in various industrial applications, such as printing on cardboard, plastics, timber and hardware, metals, packaging, and concrete products.
There is little doubt about the future growth and adoption of industrial inkjet printing across various markets.
Amazon announced in September 2020 their plans to expand digital printing capabilities with a $400 million investment in digital printing systems over the next several years.
DOD printing's benefits regarding flexibility, reduced downtime, mass personalization, and functionality are the major factors propelling its market growth in the coming years.

Thermal Inkjet Technology for Printing on Curves
Thermal inkjet (TIJ) printing, especially for marking and coding, now rivals continuous inkjet (CIJ) technology.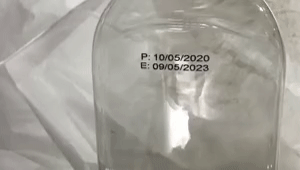 For example, printhead innovations from Funai make printing high-resolution 2D codes, expiration dates, and lot codes on curved surfaces a possibility, thanks to a 10 mm throw distance.
This is a game-changer for brands concerned about the legibility of information on food and pharmaceutical packaging.
There are environmental benefits to TIJ, as thermal inkjet printing reduces the VOCs by almost 90% compared to CIJ systems.
Overall, TIJ technology delivers a lower cost of production and improves the hidden cost of employee health.
The migration to TIJ printing systems will increase as an emerging trend of 2021, particularly for food and pharmaceutical packaging.

Inkjet Usage Will Increase in Fast-Growing Packaging Inks Segment
The packaging segment accounted for the largest revenue share of the printing market at 55% in 2019 and is anticipated to continue its dominance in the forthcoming years. The packaging industry uses inkjet printers to print high-quality labels and packages.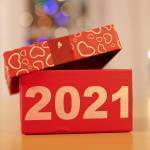 Inkjet technology offers several benefits over conventional printing methods, such as fast turnaround time, better inventory management, lower printing costs for shorter runs, and flexibility for the exponential growth in SKUs.
Product packaging will continue evolving as brand marketers innovate to stand out from competitors by creating unique packaging experiences that require the versatility of digital inkjet printing systems and special inks.
Additionally, in a post-pandemic world, the safety and security of shipped goods such as pharmaceuticals and perishable products will be reliant upon marking, labeling, and coding that is legible, accurate, and accessible.

Alternatives to Replace Mercury Lamp UV-Curing
UV inks cured with LED lamps are slowly replacing popular mercury lamp curing systems for industrial inkjet printers. LED-curable inks can print on more types of substrates, and the food packaging industry, especially for thin films susceptible to heat.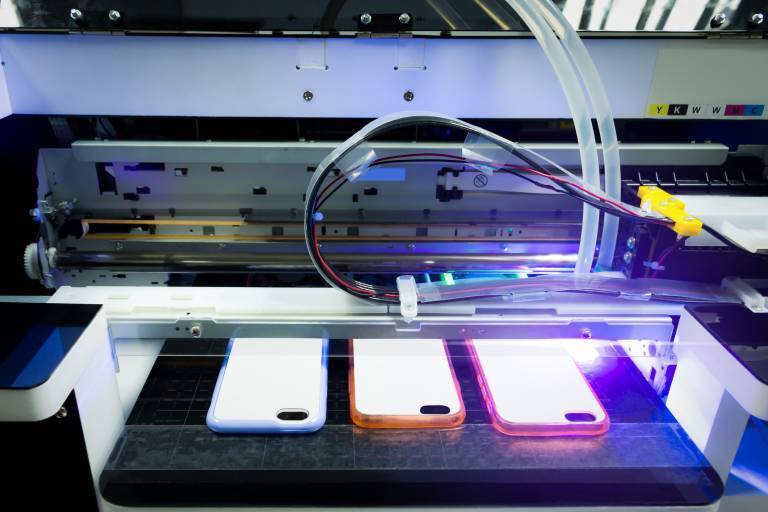 While the industry is currently exempted from the worldwide ban on mercury through the Minamata Convention, which came into effect in 2017, regulatory uncertainty remains a concern.
These new restrictions will lead to rising costs for mercury lamps and bulbs, making the use of mercury curing more costly and less attractive to industrial printers.
Besides LED-curable inks, printers are turning to innovative water-based pigment inks that print on flexible packaging and thin films. A third alternative is electron-beam curable systems, which are attractive for food-grade packaging because they don't rely on photoinitiators.

Hybrid Digital Printers Adding Flexibility to Flexo Systems
Beyond the COVID-19 pandemic, as demand for production increases, hybrid printing will be the key contributing factor as it enables more work to be done in a shorter time. Hybrid systems deliver cost-effectiveness in two ways for a win-win.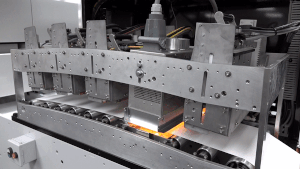 Adding inkjet printing stations to traditional flexo systems leverages the cost advantages of both systems. Production runs are designed to incorporate inkjet systems for versioning, customization, and coding while leveraging analog systems' benefits for the lower cost-per-print on long runs.
Colordyne's 3800 Series inkjet stations, for example, are designed for retrofitting new or existing traditional printing systems. No longer is it necessary to invest in a separate digital printing system for secondary printing. Systems are available for aqueous dye, aqueous pigment, and UV-ink formulations.
With easy scheduling and reduced prepress costs, hybrid printing will be serving a larger part of the market segment as it combines printing techniques and utilizes the best of each. The print market will be adopting further innovations into hybrid printing through 2021.

Sustainability More Than a Radar Blip
In the post-COVID-19 era, one of the more significant trends to observe across all industries, but especially in printing, will be economic growth vs. global environmental sustainability.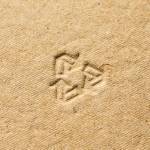 In particular, global brands recognize the need and value of adopting sustainable production methods, as their commerce typically leaves a larger carbon footprint than more localized companies. Attention on sustainability stalled somewhat, yet it remains a priority for consumers and customers alike.
Eco-friendly solutions will be prioritized as stricter regulations and guidelines on supply chain management are enforced in 2021. Consumers will also continue to demand that the brands they support demonstrate a commitment to being environmentally responsible.
Rising environmental awareness is encouraging organizations to minimize waste and maximize process automation and efficiency.


Originally published by Kao Collins.