Sonoco
announced that Eleni Istavridis has been elected to its Board of Directors.
In addition, the company announced that Harry A. Cockrell has decided not to stand for reelection to the Board at the Company's Annual General Meeting in April 2021.
Istavridis, 63, has extensive leadership experience in banking and manufacturing, spending more than two decades working in Asia.
She currently is a business consultant residing in McLean, VA.
Istavridis retired from Bank of New York Mellon in 2015 where she was executive VP and head of Investment Services for Asia Pacific in Hong Kong.
She was a member of BNY Mellon's Operating Committee, Investment Services Executive Committee and Asia Pacific Executive Committee.
In addition, she co-chaired the bank's Women's Initiative Network (WIN) in Asia Pacific.
Prior to joining BNY Mellon, Istavridis held senior leadership positions at Deutsche Bank and Bankers Trust in Asia.
Cockrell, 70, is managing director of Pacific Tiger Group Limited, a Hong Kong-based privately held investment enterprise with a wide range of business and assets across the Asia/Pacific. He has served on the board since 2013.
"We are extremely pleased to have Eleni joining Sonoco's Board as she brings a wealth of experience in banking, manufacturing and business development while spending much of her career engaged with Asian businesses, which is an important region for Sonoco's growth," said John Haley, Sonoco's chairman of the Board of Directors. "Also, on behalf of the entire board, I want to thank Harry for his many years of commitment to Sonoco, first as a partner in the development of Sonoco's Asia/Pacific business and then serving on the board. We wish him well in his future endeavors."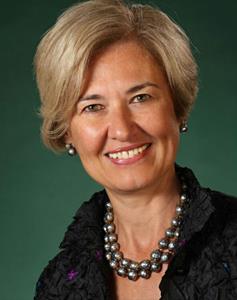 Eleni Istavridis