Durst
announced the opening of Durst Oceania after the launch of its P5 technology and innovation platform for large-format specialists at Printex in Sydney.
Durst Oceania covers Australia, New Zealand, Tazmania and other outreach markets in the Pacific Ocean.
Its headquarters will be close to Melbourne's international airport and central business district in Tullamarine. The official launch follows the successful conclusion of negotiations to acquire the business interests of Durst distributor Photo Electronic Services – known as PES – based in the north-east of the Australian city.
Durst Oceania Managing Director is Matt Ashman, who was a Durst customer before joining Durst UK and Ireland's sales team.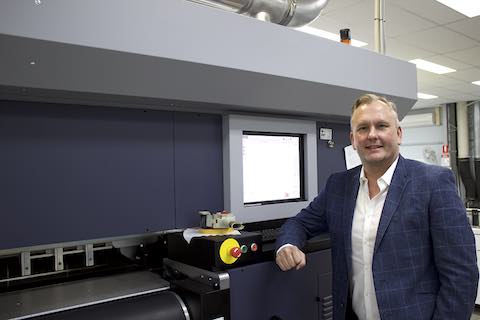 "I am delighted to be at the helm of a new era of what I am sure will be sustained growth for Durst in the region," he said. "The market potential is huge. Durst Oceania is a strong economic region with a young entrepreneurial vibe. Its diverse population represents many different cultures from around the world. Customers in the region have really embraced our innovative technology – particularly the new P5 platform shown at Printex for the first time in August..."
"We are extremely grateful to the work dedication of PES, and would like to put on record our sincere thanks for its support and cooperation as a long-standing Durst distributor. But now we move forward and welcome Durst Oceania to our growing family," Durst Group CEO and joint owner Christoph Gamper said. "Matt and his team epitomize our new business philosophy: A passion for technologies and markets, with innovation as the driver, and provides active collaboration and participation in every area. Durst Oceania is an important strategic step as we continue to shape the future and grow our business. Driven by the mantra of innovation, Durst offers complete solutions from pixel to output."
Durst opened its new global headquarters in Brixen, Italy, earlier this year.